A couple of days ago I put up my daughter's Holiday Picks (HERE) Today I am going to post my 12 year old son's picks for what he thinks is "Hot" this year.
As with my daughter's list, this isn't a "sponsored" list of "hot" toys but honest opinions based off of what my son and I think might be popular. Ideas from a real kid!
Let's start off with something my son loves (and I am sure a lot of other kids love) MINECRAFT!
#1 Minecraft Figures
My son has several of these and he loves them!

#2 Terraria Figures.
My son also enjoys Terraria

#3 Legos!
Minecraft Legos!
My kids both love Minecraft an they make some excellent sets like:
The Snow Hideout #21120 or The Farm #21114



Star Wars Legos

Scooby-Doo
Lego Scooby-Doo because why not?!

#4 Star Wars Figures
If you have been to the stores lately you probably noticed the new Star Wars: The Force Awakens figures. IF you can find them.

#5 Remote Controlled BB-8
From my understanding this is a Target Exclusive toy. It is so cute! I was at a convention a couple of weeks ago and they had this out.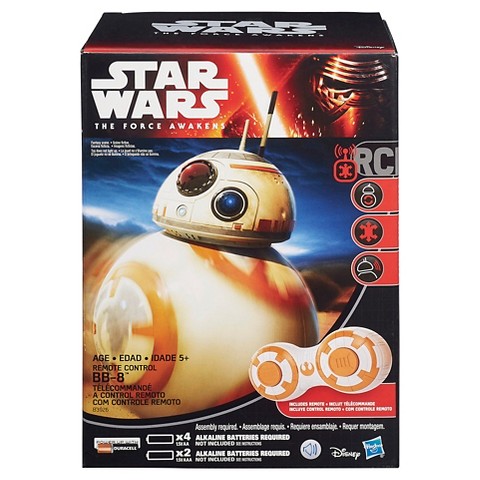 #6 Millennium Falcon Drone from Air Hogs

#7 Furrbacca
Both of my kids and my husband want Furrbacca

#8 Star Wars Blade Builders Lightsaber

#9 Pop Vinyl Figures
My son loves these and has several Skyrim and Doctor Who ones, but he is super excited about the upcoming Godzilla one! There are so many different kinds of these and I am sure you can find something your friends or kids would like.

#10 Meccano Mecha Noid G15 KS
Now I am putting this on both the boy's and girl's list. It is just awesome! First of all you build this and you can build it in different ways, but you can also program it and use your phone for motion capture. (there is a video on the link)

Games!
This makes up the majority of my son's list
#11 Disney Infinity 3.0
My kids have this and it is AMAZING! I Highly recommend it for the holidays!

#12 Lego Dimensions
It will be out Sept 27th and both of my kids want it. It looks amazing! (there is a video on the link below) All the amazing character packs too (Doctor Who, Scooby Do, Back to the Future, Portal, Simpsons, Jurassic World, DC, Ghostbusters, Ninjago, Lego Movie, etc.!) The cost does seem kind of high, but I think it might be worth it.

#13 Skylanders Superchargers
There are three versions for the starter on this. One is the regular, the Wii versions have Donkey Kong and there is a Dark Edition.

#14 Disney Playmation
I don't know a lot about this one, but I know it is popular. There is a video on the link below.

#15 Halo 5 Guardians
The new Halo is coming out in October. (you can see videos if you click the link)

#16 Star Wars Battlefront

#17 Super Mario Maker
This looks so AWESOME!

#18 Splatoon
The kids already have this game and they LOVE it!

If you need gaming systems I recommend the following

Geek News From Around the Web: